New COVID-19 Testing Criteria
Your health is our priority
Please be advised that our practice and staff are taking every precaution possible in response to the evolving international health concern surrounding Novel Coronavirus (COVID-19).
---
New Testing Criteria:
If you have any upper respiratory tract infection, fever or any of the symptoms listed below
sore throat, shortness of breath, runny nose, cough etc.
You require COVID-19 testing in our respiratory clinic
Help us stop the spread. Book Now.
In addition, if you have travelled overseas recently, been in close contact with a confirmed case of COVID-19 or require COVID-19 diagnosis
You will be seen in our respiratory clinic
IF YOU HAVE ANY OF THE SYMPTOMS LISTED ABOVE YOU WILL NOT BE ALLOWED TO ENTER THE BUILDING VIA THE MAIN ENTRANCE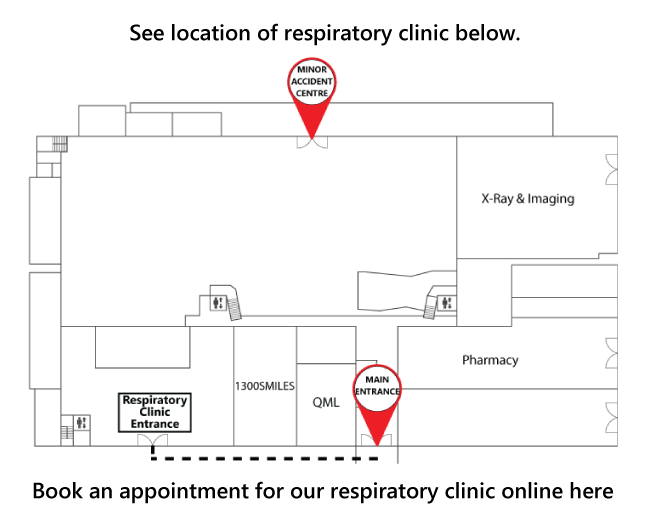 Please note, we will only be treating respiratory illnesses in our respiratory clinic.
If your consult is regarding another concern and you have the above symptoms, you will be required to return home and re-book when you are well.
For urgent concerns, please discuss with our reception.
In our respiratory clinic, we want to ensure that you and our staff are fully protected. Please do not be alarmed that our staff will be wearing full personal protective equipment and you will be asked to wear a mask.
---
Alternatively, you can book a telehealth consultation.