Start Your Healthcare Journey To Win!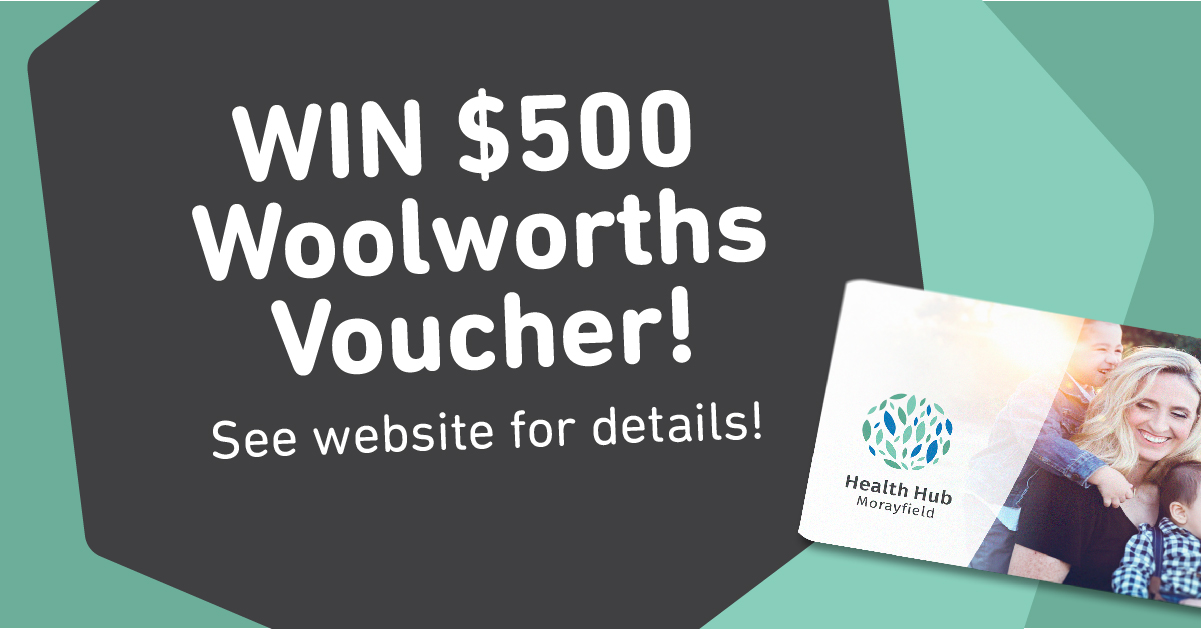 At Health Hub Morayfield, we're committed to providing person-centred healthcare to the Morayfield community, with a range of health service providers available to help you on your own individual journey to better health.
To get you on track and keep you well-informed, we're really excited to be launching the Health Hub Morayfield Membership Program, which will give you information and incentives that are key to navigating a health and wellbeing journey that is right for you.
The membership program is open to all individuals within the region, with regular prize draws thanks to Health Hub Morayfield Service Provider Network and our local community partners.
Simply register your details via the link below to receive or activate your membership card. You'll be issued with a unique code to write on the card, which will unlock a range of opportunities to help you live a happier and healthier life.
In its introductory month, you could win a $500 Woolworths Voucher – and there's lots more to come just for becoming part of this new health community.